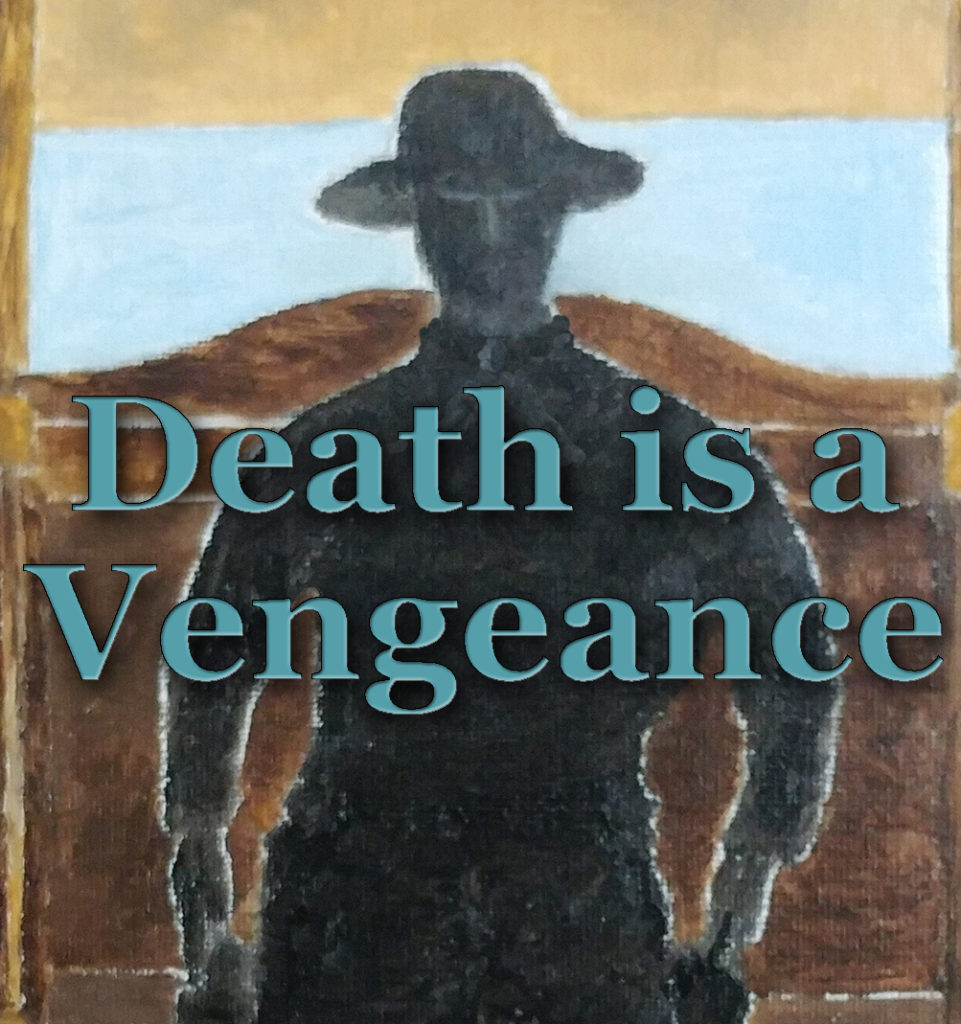 DEATH IS A VENGEANCE — The McKay Family Saga Book 2.
Picks up right where Sharpshooter ends. They cross the Green River on the way to Texas and meet a lieutenant missing his front teeth. After a week, the lieutenant discovers that the McKay Rangers slipped through his fingers. The Union Army promotes him, gives him some troopers, and commissions him to capture or kill the rangers.
Click on BOOKS above to see more and order.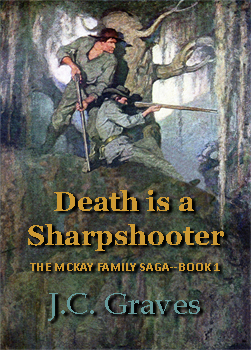 DEATH IS A SHARPSHOOTER — The McKay Family Saga Book One.
If you liked Death is a Grizzly, then learn the backstory about how the story started. When the Union troopers murdered their family, their sharpshooter skills demanded a response.
From the beginning, my working copy of the book was called The Squirrel Hunters. For those of you who have read the book, you'll know why. The idea was that their squirrel hunting skills translated directly across to their sharpshooting.
Click on BOOKS above to order.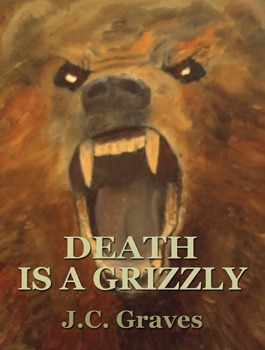 DEATH IS A GRIZZLY – the McKay Family Saga Book 4.
Although this is the fourth book in the series, it was published first. In Book 3–Death is a Gambler–a large bear kills some cattle during the cattle drive. Then two vaqueros go back to rope the beast, only to be destroyed. The cowboys vow to return and kill the bear after they sell the herd in Denver. So Death is a Grizzly picks up as they hunt the bear. The only problem is that this bear is ancient, scary smart, and suffering from a near-fatal head would–yeah, he's crazy, mean, and hungry for human meat. Think Cujo — 15 feet tall and 2,500 pounds. Who's hunting who?
Click on BOOKS above to learn more.